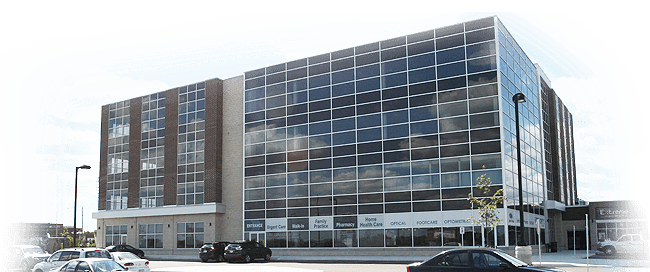 One Healthcare Centre Services
One Health Family Practice & Walk-In Urgent Care is OPEN.
Please call (905) 239-7663 to book your Telephone Appointment with your family doctor or to speak to the doctor on-call. One Healthcare Centre offers a variety of services that offer convenience for patients and their family. By hosting a number of services in one location, One Healthcare Centre makes it easier for people to feel better and stay well.

300 Rossland Road East
Ajax, Ontario L1Z 0M1
Interested in finding out more about our new doctors and services they offer?
Think you might be suited for a career at one of the great clinics or pharmacy within the One Healthcare Centre?
You're invited to join a new family practice and walk-in centre dedicated to improving the health of patients and the practice of doctors in a managed practice environment.